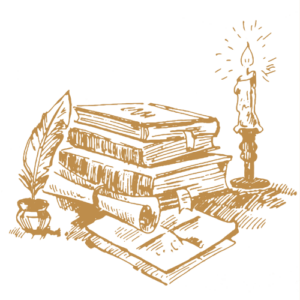 Fanfares!
The Results are in!
The second Brickscalibur has come to an end and our renowned judges have done their deed.
An incredible 251 entries were submitted across six categories, and with that an abundance of astonishing creations delighted judges and spectators alike.
Time to celebrate this year's winners!



The Dragonslayer Award goes to...
Joe (jnj_bricks)
With a wondrous flurry of fantastic ideas and great exeuctions, there was one competitor that stood out amongst the rest: His expert understanding of techniques inspired, his builds in various scales and styles delighted, and he kept impressing with every single submission – and on top he won a category and placed second in another one!
This year's Dragonslayer is Joe (jnj_bricks)! As they say: There can only be one. Congratulations on a well-deserved win!



SIZE MATTERS
Medieval Micro
51 entries – one more whimsical than the next – made this category a delightful display of creative piece usage and little landscapes.
There can only be two winners though, so without further ado: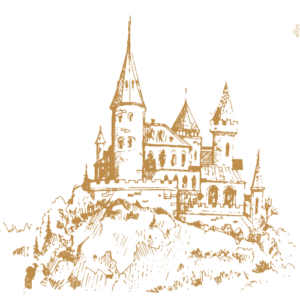 Winner: Joe (jnj_bricks)
Peaceful Shores
Waterfalls, tall spires and golden accents: This is the place to become a scholar at!
Towering cliffs are home to a peaceful monastery, overlooking the shores, its spires poking into the sky. Intricate details invite a closer look, and a minifigure is being ingeniously used to set scale. This wonderfully crafted landscape piece stood out amongst the array of microscale masterpieces for good reason!
Congratulations on this well-deserved win!
Runner-Up: les briques de Loïc
The Castle of Crockery
A well-known sight in culinary kingdoms all around the globe, this creation won big with its humor and its wonderful detail and depiction of depth!
This call for help is this year's well-deserved runner-up. Congratulations!


DID IT HAVE TO BE SNOW?
The Frozen Wilds
58 entries ventured into the icy lands and dealt with the perils of wild creatures, the life in the inhabitable remote or followed lone wanderers into a snowy night.
There can only be two winners though, so without further ado: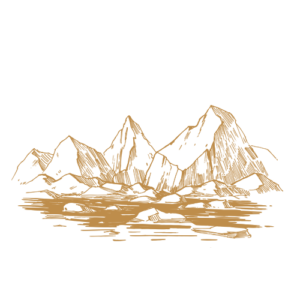 Winner: soccerkid6 & LittleJohn
The Wayfarer's Den
The moonlight guides us to a welcome sight in the frozen night:
No strangers to castle and collaboration, soccerkid6's and LittleJohn's combined efforts created a snow-covered tavern that will warm travelers in even the coldest night. A dazzling display of intricate details and wonderful SNOT work, this beautifully photographed masterpiece left all other entries behind in the cold.
A masterpiece akin to someone else's starry night – congratulations on this well-deserved win!
Runner-Up: Mountain Hobbit
The Inn on the Mountain Pass
"Only" the runner-up, Mountain Hobbit's little wanderer still managed to reach the peak: Beautiful colors make for a wonderful sight in the cold, complimented with mesmerizing SNOT work and delicate details.
This inn wholly deserves this well-earned second place – congratulations!


PLEASANT PEASANTS
Farmstead Figures
Vineyards and Japanese farmers, orcish affairs and lots of pitchforks– the 43 entries for this category couldn't be more different from one another!
We can only crown two winners though, so without further ado: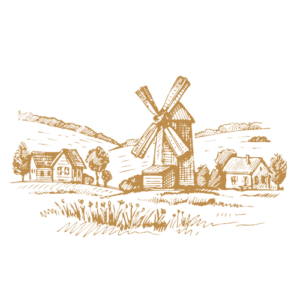 Winner: KitKat1414
In The Farmstead
KitKat1414s winning entry elevated a small display of figures with a smart concept and turned it into a colorful display of life's never-ending cycle: The idea of growing up and old while the seasons around you continously change, allowed for a wonderful array of characters, complete with accessories and animal companions.
Congratulations on winning this category!
Runner-Up: Brick Rebel
Farmstead Figures
Forgoing pitchforks and trading them for barrels, this vineyard made for a lovely different take on the category: Complete with an array of farming animals Brick Rebel's farmers really won over the judges!
A beautiful entry with lots of detail – and a well-deserved second place! Congratulations!


ON THE LOOKOUT
Where's Waldo?
A total of 34 entries took everyone back to childhood, tasking viewers with finding the weirdest of characters: From Waldo himself to assassins and infants, entries couldn't have been more varied in whom they hid in their crowds!
There can only be two winners though, so without further ado: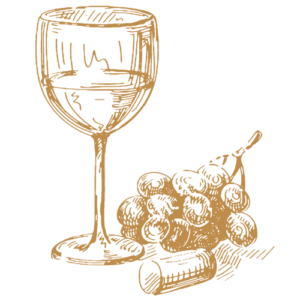 Winner: gGhost
The Muppets in the Middle Ages
Hiding a single character seemingly was way too simple for gGhost, and as such a whole series of collectable minifigures are hiding amongst the unsuspecting peasants in this medieval scene. Obviously a certain couple had to be placed on a balcony, but finding Kermit amongst the beautifully detailed build is an entirely different affair!
A masterful study in hiding in plain sight and completely deserving of this first place – congratulations!
Runner-Up: Geneva D
Endurance
A chaotic character-heavy model, Geneva D's creation is a beautiful tribute to the puzzle books we might have loved in our childhood. Its compelling composition draws in the viewer and its high level of detail keeps them there, showing just how well a beautifully crafted MOC works as a Where's Waldo-style playground.
A crowd-pleasing creation, and also more than worthy for a second place – congratulations!


HARD WORK PAYS OFF
Trading Places
44 entries dealt with the bustling trades and commerce of the middle ages: Many a tavern served drinks to a colorful collection of medieval occupations – be it the blacksmith or the glasblower, they all were represented!
There can only be one king of commerce though (along with a runner-up), so without further ado: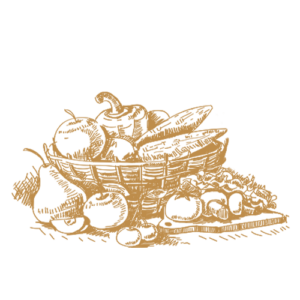 Winner: Circus_Robot
The Weaving Room
The rays of sun illuminate a hard-working individual, much like how we imagine circus_robot crafting this intricately detailed workshop. There are delicate builds to discover everywhere, capturing the tools used accurately, and creating a beautiful tribute to an important profession of the Middle Ages.
A brimming study and a well-deserved first place! Congratulations!
Runner-Up: Joe (jnj_bricks)
Scripted Days
Manuscripts and monks go together like beautiful creations and Joe (jnj_creations): He has created an immersive scene that pulls you right into this scholar's study, with the confines of the monastery in the distance, and books and scrolls all over.
A compelling character study, Joe creates an ode to a profession long replaced by modern means – and a rightful second place! Congratulations!


COLLABORATIVE COUPLES
Labor of Love
Our collaborative category inspired 36 builders to create 19 entries. With entries both humorous and somber, this category was an inspiring tribute to the possibly strongest emotion one can feel.
There can only be two winners though, so without further ado: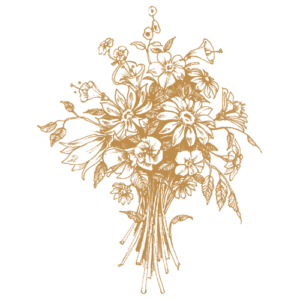 Winners: circus_robot & herrkraemert
A Love Story
A humorous display of extraordinary building skills our winning entry is an entertaining ode to young love contrasting beautifully with the perils of parenting. Aided by an impressive command of composition and lighting, two lively scenes that couldn't be more different in their subject matter become one, elevating the already gorgeous creations by circus_robot and herrkraemert into a coherent piece of art that will delight for years to come.
A Labour of Love truly worthy of winning our collaborative category!


POETIC PIXELS
Realms of Unreality
Only 3 entries braved the unknown that is the realm of digital building – but all of them were beautiful displays of what can be done when the boundaries of physical building get broken wide open!
There can only be two winners though, so without further ado: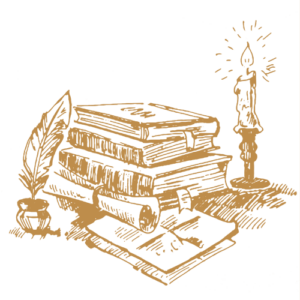 Winner: SJ's Workshop
The Next Dimension
Floating islands high above the clouds, a portal into the unknown and violaceous skies:  This entry by SJ's Workshop had it all, and invited us to explore a fantastical world way beyond the realms we've been used to.
An inspiring entry completely deserving of this first place – congratulations!
Runner-Up: Deltassius
Through the Looking Glass: The Knave of Hearts' Last Stand
An iconic motif, from a fairytale we all know, turns into an unreal realm in Deltassius' wonderful Escher-esque world of playing cards and chess boards.
Worthy of the Queen of Hearts, and also more than worthy for a second place – congratulations!

And with that...
Thank you so much!
Thank you for your trust in Brickscalibur and for making this second iteration this year's biggest LEGO castle contest! We had a blast hosting it and it is humbling to see all the beautiful creations that it inspired.
We are already looking forward to its 3rd iteration this fall. We hope you are too!
Join us on November 1st for the return of Brickscalibur!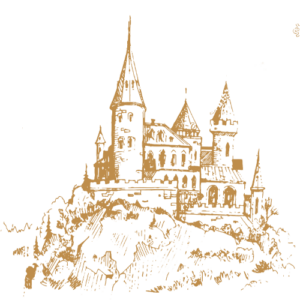 Discord
Find us on Discord!
Brickscalibur will return – but if you feel like joining a bustling community of castle builders in the meantime, there's a place for that!
Join us on the Brickscalibur server over on Discord!